The Wantage United Methodist Church



199 Libertyville Road
Wantage, NJ 07461
Pastor Craig Spear
Phone 973-875-4488


The Church is open for all Services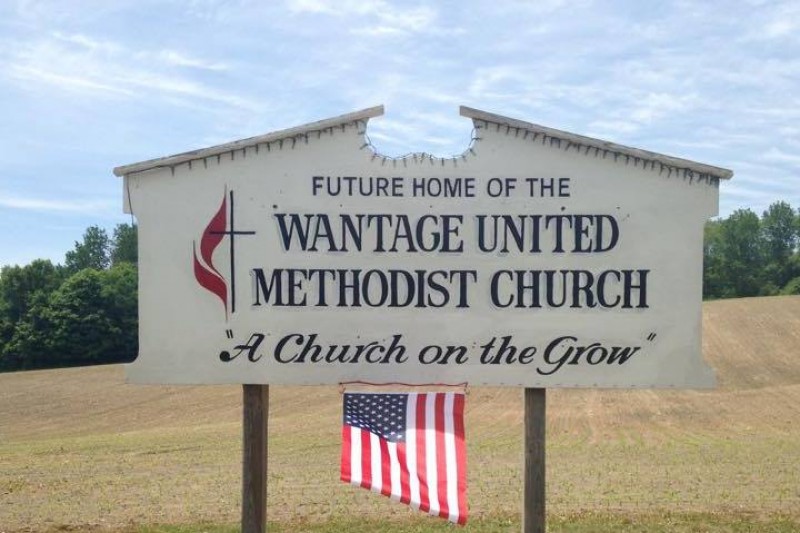 The DONATE button below lets you make a donation
to our church through paypal which accepts a paypal
or a credit card. The link to the conference website lets
you donate to our church through the conference.




Link to the Conference Website to donate to our church. Skylands District

Pictures of New Building Construction





Our new email address is wantageumc@gmail.com

Building Update 5-5-2020
Most of the site work is done and the footings, well, septic are in. The foundation and floors are done.
We are on a short hold while the Corona Virus restrictions are in force.
Check our latest videos and pictures.
SUGGESTED FOOD ITEMS FOR FOOD PANTRY DRIVE
Clean brown bags, drinks – single serving to family size. Juices any size. Canned fruit any size and cereal. Tuna, sugar free diabetic foods, personal needs, soap, toothpaste ,deodorant ,laundry detergent, stewed tomatoes, spam, diapers, toilet tissue. Cake mixes, brownies, hygiene items, instant potatoes, canned potatoes, 1 pound bags of rice. Pet Food, cleaning supplies,
Bottled water and garden produce in season.